Setting up backup sites and accounts occurs every week automatically. The number of stored system backups is equal to two over the past 2 weeks, then the copies are overwritten with more recent ones. Backing up an account, in contrast to backing up sites, includes the settings for hosting the control panel. To configure daily backups, go to the appropriate section and click Other actions next Scheduled backup settings. Indicate how often and at what time you want to create a copy. Make sure that the option to stop sites during the operation is turned off.




The server storage section contains a list of available backups, as well as the ability to download to your computer by clicking on the green arrow. To restore a site from a backup, click on the name of the copy from the list of available ones and select objects to restore. The control panel allows you to recover separately:


Site files
Database
Mail
DNS zones
SSL certificates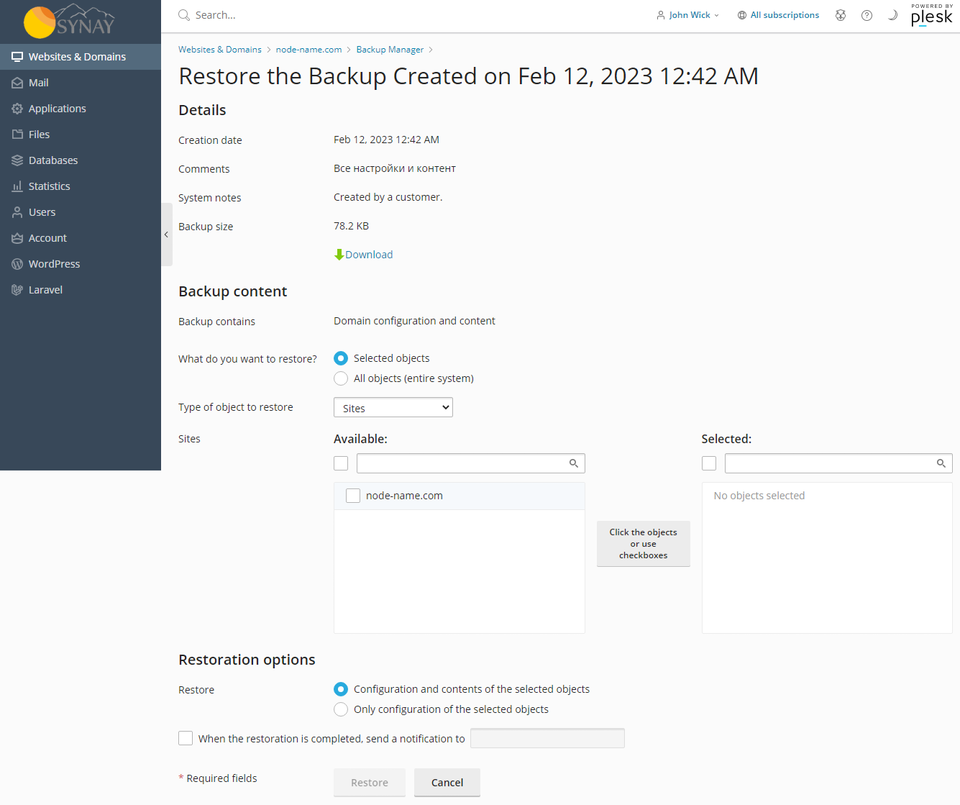 Now there is no need to restore the whole thing, you just need to select an object from the list to restore and start the process. Personal FTP storage is also available for configuration, you need to add your own server, for example, a corporate one, a copy can also be performed both once and regularly.